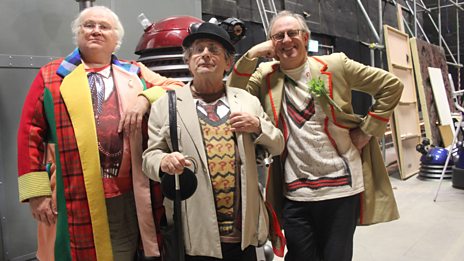 THE FIVE-ISH DOCTORS REBOOT (2013, Doctors 5-8, 10-11, Doctor Who Spoof)
DOCTOR WHO @ 50
What more could you want than this? The classic Doctors reunite! Peter Davison's penned – and directed – a fantastic script, which really made me laugh, and it was amazing to see all the famous people who appeared in it (Olivia Colman, Frank Skinner, Peter Jackson etc). A truly wonderful anniversary present. 10/10. 50 words.
WATCH FOR FREE AT
http://www.bbc.co.uk/iplayer/episode/b03lv3mj/The_Five(ish)_Doctors_Reboot/
TOMORROW, your weekly Wolfblood fill continues with web episode "The Scapegoat", reviewed in 50 words...